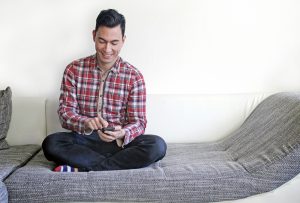 The United States housing market is surging right now. One group that is driving the market is millennials.
In fact, the supply of new residential construction can't meet the millennial demand, despite the fact that new home construction reached a 10-year high last year.
This dilemma begs the question, "How can those in the real estate industry tap into this demographic?" One way is by emphasizing the hottest interior design trends.
Architecture is important to millennial home buyers. Read on to learn the top design trends that millennials will love.
Make the Fireplace a Focal Point
Fireplaces mesh well with millennial architecture preferences. Millennials like modern design trends, but tend to complement this look with weathered, rustic accents.
Fireplaces are a perfect example. First, millennials enjoy fireplaces because they're energy efficient and inexpensive to operate. This applies to both traditional wood-burning and natural gas fireplaces.
Additionally, fireplace designs complement both modern and rustic looks. On the rustic side, millennials are making fireplaces the focal point of a room by installing reclaimed wood over and around it.
At the same time, installing contemporary lighting to accentuate the fireplace is also popular. Storage spaces, like embedded bookshelves, remain a popular addition to a fireplace design.
The many variables of fireplace design are telling of millennial design preferences. Obviously, the fireplace is a traditional item, but it can be configured to fit the buyer's style.
The Rustic Look is in Style
The fireplace is not the only item that millennials like to complement with rustic accents. There are a number of other items receiving the farmhouse treatment.
One good example is barn-style doors. Barn doors are currently used to define living rooms, closets, and even pantries.
However, millennials can slide the barn doors open and embrace a more open approach. It truly is the best of both the modern and classic approaches.
Barn doors are just the beginning. Millennials are complementing shiny and sleek surfaces with rustic accessories. Items, like farmhouse sinks, mason jars, and reclaimed wood, are prominent accents in a millennial home.
Colored LED Lights
A growing fad among millennials is colored LED lights. This trend meshes with millennials' love for technology.
LED smart light bulbs are compatible with a number of different software applications, like Amazon's Alexa. You can change the color of your recessed lights using voice commands or a mobile phone.
Colored LED lights are deployed throughout the household. Popular areas include under the kitchen cabinets and even in the shower stall.
Smart LED bulbs in the bathroom give it a modern look and can make a shower look Caribbean aqua.
Wrapping Up
It's important for architects and builders to consider millennial preferences when designing homes. Millennials are currently driving a significant demand in the housing market.
They prioritize design features, like modern lighting and rustic accents in the home. Items, such as colored LED lights and barn doors, are appealing to this demographic.
For more information on millennials design trends, please contact us for assistance.
Michael Helm is a recognized leader in the architectural design and consultation fields. He has more than twenty-four years experience and more than 200 projects to his credit. He has extensive experience with demanding projects and enjoys a high level of success and comfort working with clients, design and construction teams.